(Champion Attitude Boots)
Four generations dedicated to building a tradition of integrity and service.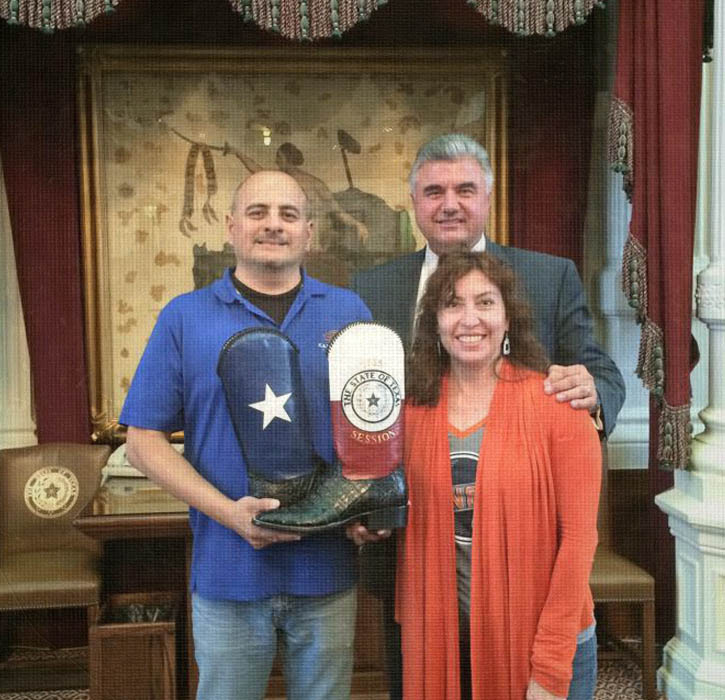 The Family Brand CABOOTS (Champion Attitude Boots) was started as a handmade cowboy boot shop in the heart of downtown El Paso, Texas. Over the years, the company has evolved into a leading cowboy boot maker. We specialize in custom designs for the discriminating collector and for those who desire only one of a kind customization; be it a logo, brand, your initials, or even your own special designs – we offer the best boot styles available in the world.
Works of art! What I love about CABOOTS is that you can design your own boots to the last detail, this is made very easy with the option menu. Whenever I have had a question to ask, Joey is always there to help.

Matthew

Google Review
I own eleven pairs of exotic skin boots going back to the 80s. Once I discovered CA Boots, I have not purchased anywhere else. Thanks, guys!

Don

Google Review
Excellent customer care. Thank you for all you do to provide me with shoes. You are the best of the best!

Jay

Google Review